Strategy
Building a Mentorship Network: Part 1 – The Mentorship Spectrum
Learn more about the difference between informal and formal mentorship and ways to build your mentorship network.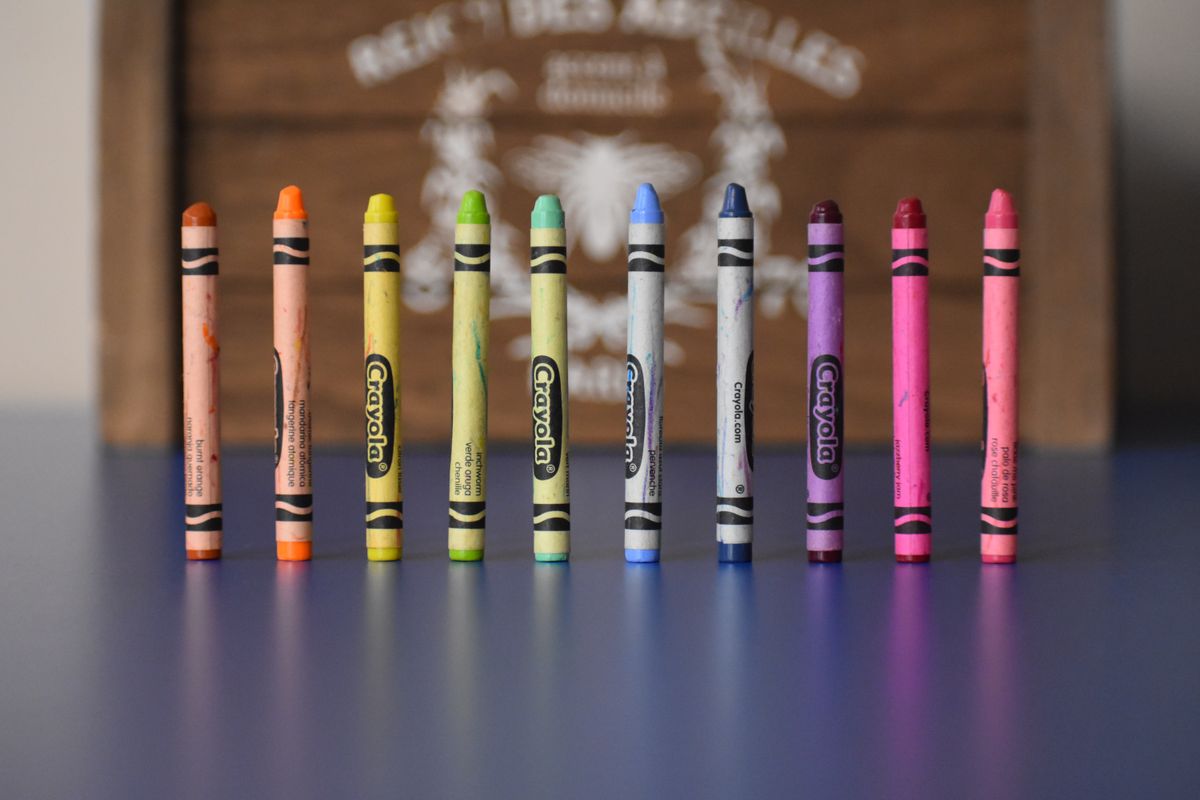 In this three-part series, learn how to build a strong mentorship network by understanding where you fit on the mentorship spectrum, how to maximize your mentorship experience, and how to be a good mentor to others.
There are not many things that I would change about my entrepreneurial path. The ups and downs are part of a good life and I am happy to have had them. That said, if I could go back, I would without a doubt seek out more mentorship far earlier in my career. I would tell my younger self that I didn't need to figure everything out on my own and that I didn't need to learn everything the hard way. I would point out the people I already had in my life that would be great mentors, and tell myself to push past the fear of looking stupid and just ask for help.
It wasn't until four years into my business (at the tail-end of the hardest year of my life), that I joined my first formal mentorship group. It was the first in a series of groups that I joined, and relationships that I have forged, which have made (and continue to make) a huge impact on my personal and professional life. Many of the people I met in these groups also became informal mentors to me.
Though my mentorship network was built organically over many years, I think there is value in evaluating what kind of mentorship you have available to you now and seeing if there are any gaps. That way you can actually be intentional about building in the people and groups that will help you grow personally and professionally.
Part of this is also considering that you might not know what you are missing so it might be worth exploring several options to see if you can find something that works for you. I think the first step you can take is understanding the type of mentorship you need.
The Mentorship Spectrum
In my mind, mentorship is a spectrum with informal mentorship on one end, and formal mentorship on the other. The main difference as you move from informal to formal is the level of accountability and structure increases. Where you fit on this spectrum and the level of accountability you need will vary and depend on your personality and your needs of the moment. I honestly think the best-case scenario is building relationships with a variety of mentors along the spectrum so that there are always people in your life you can go to, depending on the circumstance. These people become your mentorship network.
Informal Mentorship
Informal mentorship tends to be easier to come by than formal mentorship. This is mostly because the people who we can ask for informal mentorship often already exist in our lives. They might be a parent, sibling, friend, or former work colleague…really anyone who you might want to call up whenever you have a situation in your life that you could use some guidance around. They can talk you through the pro's and con's of a potential career change; They can give you potty training tactics for your child; They can share their experience travelling solo. It doesn't really matter the topic, just that they are a person you can access when you need help.
Note, that informal mentorship doesn't have to come from a person you have a close relationship with, they just have to be a person who is willing to share knowledge or guidance with you.
On the least formal side of the spectrum, you would access these people ad hoc and there would be no expectation of holding you accountable. Some people on this side of the spectrum in my life are my in-laws. They have been serial entrepreneurs for many years and have experienced almost all of the possible challenges that entrepreneurs could face. When Dana and I have something happening in our business that we want to talk through, we will inevitably have a chat with them. For example, the first time one of our employees left to work for one of our competitors, we called my in-laws. Dana and I shared that we were upset and felt sort of betrayed. My father-in-law essentially said, "Congratulations, get used to it". In this case, he was telling us that this was a right of passage for any business and that, while it was ok to be upset, it was part of doing business. It is obviously a lesson that has stuck with us.
The attributes you might expect from an informal mentorship relationship include:
No set schedule or a loose schedule around when you meet.
Casual discussions and guidance.
No formal preparation or reporting on progress.
No written goal setting.
Lack of formality is not a bad thing, and you can add or remove aspects of structure and formality as you need them.
How do you build an informal mentorship network?

1. Reflect on your current network
I think the first and most important step is to reflect on your existing network. Identify the people you already access for guidance and advice. You probably already have several people you contact in certain types of situations. Consider the types of things that you go to them for and if you feel like you have the supports in place for the areas in your life that you have the greatest challenges.
You might be well supported, but if not, think of other people in your network that you have not accessed for mentorship before, but could. Why have you not asked them? In my experience, there is usually fear around asking for help and the vulnerability that comes with it. Really, though, what is the worst that can happen? You ask someone for a coffee and they say no. But what if they say yes? The key is to be prepared and be respectful of everyone's time. Most people are happy to help out.
2. Identify gaps
Are there are things that you are dealing with that you don't have someone specific in your network that can help you? If so, these are the gaps that you might not be sure how to fill. I know that this is a situation for many entrepreneurs whose friends and family are employees. While they can offer support, they likely don't have the experiences to share expertise that an entrepreneur might need at certain points in their business. If you are not sure where to start in finding an informal mentor, a few approaches that I would suggest include:
Ask people in your existing network if there is anyone they can connect you with.
Look through the Linkedin profiles of people who fit the profile of the type of mentorship that you seek and see if any of them would be willing to chat with you. Again, the worst they can say is no.
Join a formal mentorship group to build some new relationships.
Formal Mentorship
First-things-first, formal mentorship groups are not networking groups. Networking might be a byproduct of being part of the groups, but it is not the primary goal. The primary goal is to learn from other's experiences and expertise and share your own. As you move up the spectrum into formal mentorship, you start to see things like:
Set meeting dates.
Meeting agendas.
Pre-meeting preparation.
Written goal setting.
Regular reporting back on goal progress.
This is what I mean when I say that formal mentorship means more structure and accountability. When you consider what your needs are, formal mentorship can be excellent at pulling you out of the day-to-day grind and giving you the opportunity to meet people outside of your usual network. Formal mentorship groups can also be powerful motivators since they tend to have like-minded people who inspire you to grow and change.
As mentioned, I didn't seek out formal mentorship until later in my career. This was partly because I didn't know what was available and partly because I wasn't sure what I would gain/if I could contribute back. I finally ended up joining the following three entrepreneur groups:
Entrepreneurs Organization (EO) Accelerator
The EO Accelerator is based on a peer mentorship model. It is an international organization with chapters all over the world. Assuming you meet the base requirements and the values of the organization, the general structure of the program is as follows:
Get assigned to an accountability group, which is lead by a mentor/coach who is a full EO member (higher requirements).
Your group is made up of 6-9 other entrepreneurs in a variety of industries.
There is an onboarding day and four learning days with a set curriculum.
You set written goals and meet with your group on a monthly basis to discuss goal progress and any challenges. These meetings have agendas and some initial preparation.
The group shares their experiences related to challenges you or other groups members are dealing with.
Alberta Women Entrepreneurs Accelerator
The AWE Accelerator (now PeerSpark) is also based on a peer mentorship model and is, on the surface, fairly similar to the EO Accelerator. I haven't been in this program in over a year since it switched over to the new PeerSpark brand, so I can't comment on how it is currently structured, but when I was part of the organization it was as follows:
Meet at an offsite three-day retreat where you learn more about each other and get some business education sessions. Also, drink lots of wine.
The full group is made up of businesses province-wide but most are from Edmonton and Calgary. Our ongoing smaller groups were then separated geographically.
There are monthly group meetings that usually have a mix of formal business education and group mentorship/experience sharing, usually facilitated by AWE staff.
Venture Mentoring Service (VMS)
VMS is the most formal/structured of all the groups I have been a part of. It is more on the traditional mentorship model of highly experienced mentoring the less experienced. If you are a fit for the program, you actually present to all of the mentors in the program and then they express interest in whether or not they think they would be a good fit to mentor you. You end up with a team of 2-4 mentors that you meet with on a regular basis to discuss your major challenges.
The meetings are mentee-driven. The mentee must prepare an agenda and outline of issue that gives a detailed breakdown of what they want to discuss with their mentorship team and email it a week before the meeting.
The meetings are not on a set date but rather scheduled through the program and at the request of the mentee.
The meetings are 1.5 hours and after the meeting is done, the mentee has fill out a report on whether it was an effective meeting and what their action items are. They then have to report back on those action items prior to the next meeting.
Each of these groups has different entrance requirements and is specifically for entrepreneurs. Some other groups to consider would be the Women Presidents Organization and Startup Edmonton. Also, another label for formal mentorship groups you might come across is mastermind groups.
How do you build a formal mentorship network?
Research groups in Meetup.com. Most of them are not based around mentorship, but some of them are and would be a good place to start to see if there are any initial options.
Research your professional association. They often have mentorship programs built into the programming they offer their members.
Reach out to people in your network if they are part of any groups that might be a good fit.
Connect with your local Chamber of Commerce.
If you are attending post-secondary school, most schools have mentorship programs you can access so research what they have to offer. They might even have alumni programs, like VMS.
Consider a coach or business consultant, depending on the type of mentorship you are looking for.
Formal mentorship can seem restrictive to some but the structure and accountability that comes with it can be powerful in forcing you to reflect on what you are doing, communicate your goals, and actually identify the steps you need to take to reach them.
Summary
Surrounding yourself with smart, talented, awesome people can only make you better. Building your mentorship network so you have access to these people in both a formal and informal setting challenges you to push yourself and grow. Think about your current network and consider what you could do to make it stronger and add to it. You will not regret the relationships and learning opportunities you will experience by trying new things and bringing some different perspectives to your life.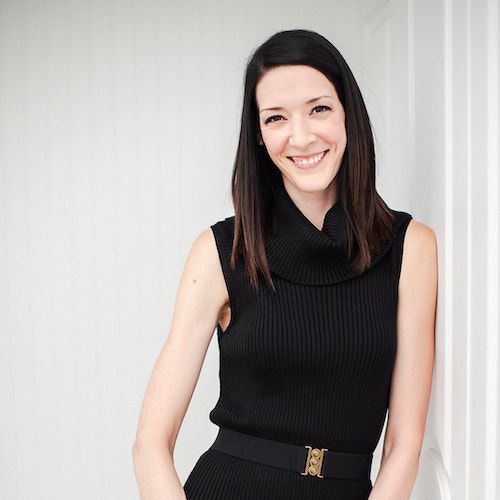 Productivity consultant, writer, speaker, serial entrepreneur, chaos calmer, introvert, cat-lady. Lover of books, fitness, old fashioned's, basketball, and video games.
Follow me on Twitter or LinkedIn.
Hire me for 1 on 1 productivity consulting or speaking.