About Ashley
My superpower is calming chaos.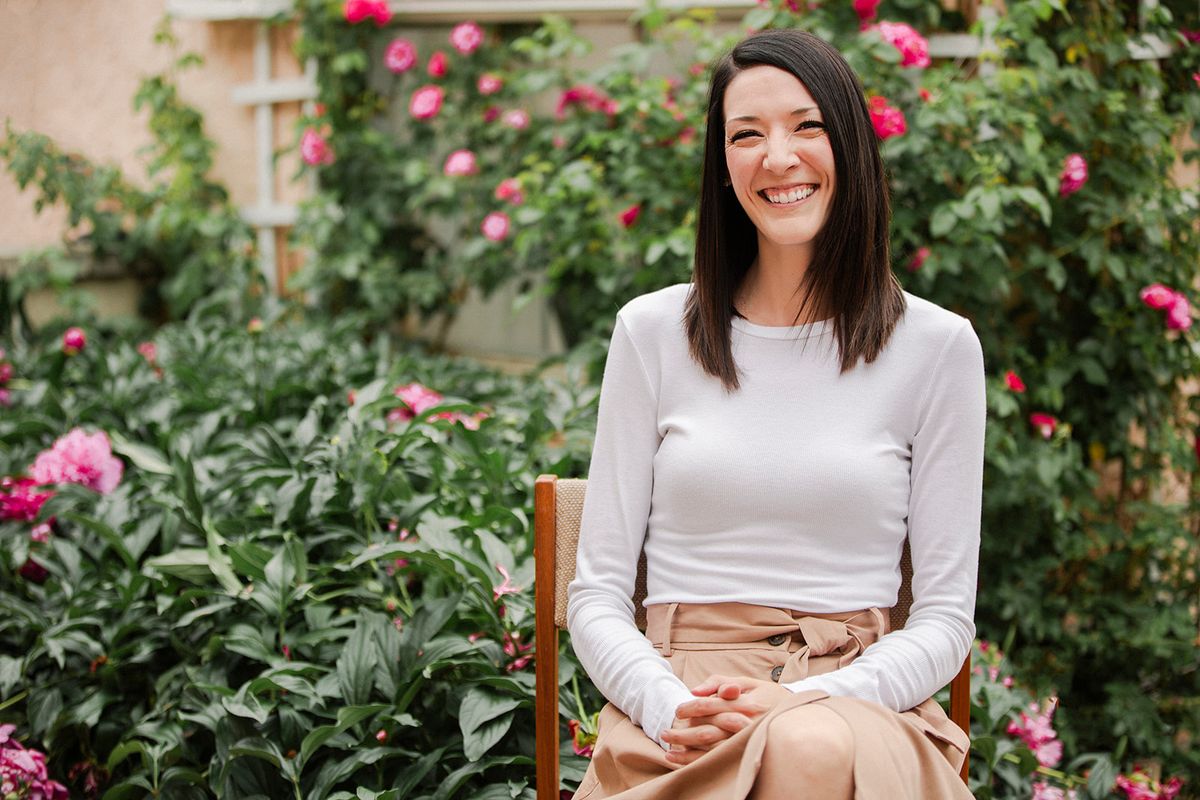 Life has thrown a lot at me.
My husband and business partner went through cancer. A close family member went through a terminal illness and passed away. I have Multiple Sclerosis and have to carefully manage my health. Then there was that whole pandemic. All while running multiple businesses.
I bet life has thrown a lot at you too.
Through over 14 years as an entrepreneur building a software development company and living through significant life challenges, I've learned a lot.
The most important thing I have learned is: time is not guaranteed. I have to be intentional with my time, energy and attention.
To me, productivity is all about intention. It's not about being a better worker bee or trying to jam more and more into my life. It's knowing who and what's important to me and making sure I spend my precious time, energy, and attention on them. It's taking care of myself so I don't burn out and making the most out of whatever time I have.
Now I help other entrepreneurs and business leaders do the same:
Reduce and prevent burnout
Build resilience to help you handle the ups and downs of life
Spend your time, energy and attention on what matters
My superpower is calming chaos. Let's calm yours today!
---
The other stuff
My background and experience
I have been a full-time entrepreneur since 2009 and I am a co-founder of 2 other active businesses: Code and Effect and Tadum.
Code and Effect is a software consultancy that specializes in developing custom association management software (AMS) for professional, regulatory, and member organizations.
Tadum is an online agenda app that helps teams get organized and stay accountable with better meetings.
You will notice that both of these businesses are process-oriented!
I am a University of Alberta graduate with a Bachelor of Arts, majoring in Psychology.
I have been writing, coaching and speaking since 2016.
I was awarded an Avenue Magazine Top 40 Under 40 in 2017.
I completed the Roy Group's The Practice of Coaching course in 2018.
Volunteering
Fun Facts
My husband, Dana, and I have been together since we were 18.
I am a cat lady. After the loss of our two senior kitties, Toby and Penny, we adopted Winston and Stella and are enjoying (most of the time!) life with young cats.
I live in Edmonton, Alberta, Canada. Yes, it gets obscenely cold in the winter. No, I do not enjoy it.
I have done some kind of fitness (yoga, outdoor running, HIIT, strength training, pilates) every single day since January 1, 2018.
I read at least 100 books a year. I mostly read fiction, with a particular soft spot for fantasy, but usually have a non-fiction book on the go as well.
Dana and I play video games together. My ideal Saturday morning is pancakes and coffee followed by some gaming time.
I am a big NBA basketball fan. My team is, of course, the Toronto Raptors, but I watch many other teams throughout the season and read a basketball newsletter over breakfast every morning.
I have travelled quite a bit and try to make sure there is always another trip on the horizon.
---
Check out my blog or learn more about my productivity consulting and speaking. Wanna chat?