About Ashley
Learn how my experiences with cancer and multiple sclerosis have changed how I approach my life and business.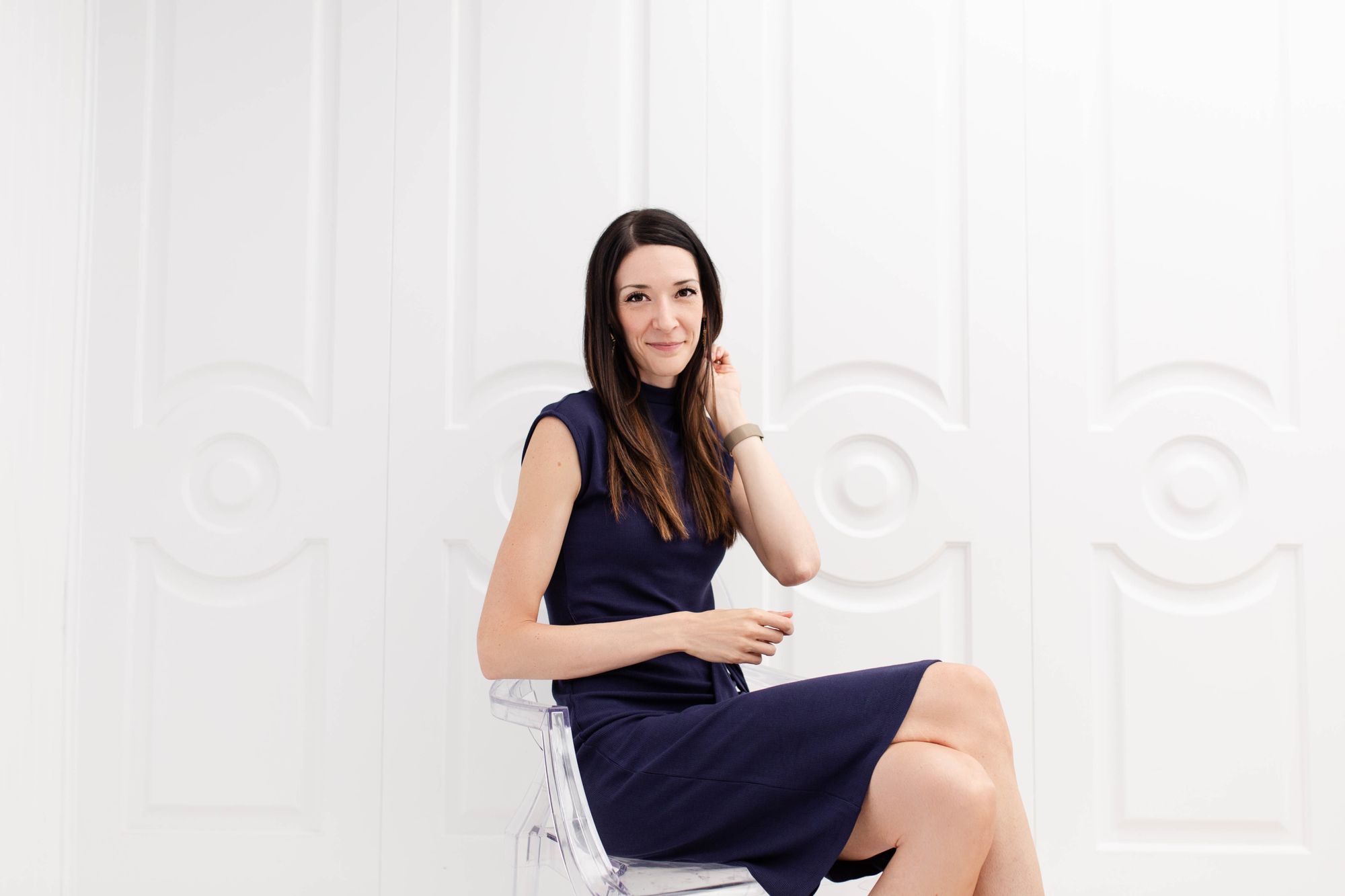 Part of my story
In September of 2012, my husband (and business partner), Dana, was diagnosed with cancer. The 13 months of chemotherapy, radiation, and surgery that followed were, as you can imagine, life-altering. There was the very real possibility that he could die. We were suddenly on a 3-week chemo cycle where we couldn't plan more than a few days in advance. After chemo, he had scans every 3 months to check if the cancer had returned and we would wait to find out if our life would be upended again.
Being present, letting go of the potential future outcomes, and being intentional about how we spent our time became vital to navigating our life with joy.
Fast forward 5 years to 2017, only weeks before Dana was given the all-clear and his scans stopped, I was diagnosed with multiple sclerosis (MS). Yet again, the lives we had imagined for ourselves were thrown into question.
MS is a wide spectrum of symptoms that affect every person differently. There is no cure, no clear path for what my future health will look like, and my health can change at a moment's notice. I have gained a new appreciation for the importance of managing stress, paying attention to my mind and body, and making sure I am in the best position possible to manage whatever might come.
I honestly don't know what I will and will not be able to do in the future. But what I do know is that I am going to live the life I want, spending my time on the things and people that matter to me.
What I've learned
These major life challenges (and everything that happened in between) changed how I approached my life and business. They made me realize that intention, truly thinking about, knowing, and doing what is important to you, is the key to living the life you want and building a business that supports that life. I learned:
You need to be clear on your values and what is worth your precious time and energy.
You need to know what both success and failure mean to you, separate from what anyone else thinks before you can truly forge your path.
It is incredibly easy to waste time, and you can't get wasted time back. You need to be selective about who and how you spend your time.
You need to actively work on knowing yourself to take care of the parts you want to flourish and to make progress on the parts you are trying to change.
Chaos and exhaustion are the enemies of creativity and progress. A healthy business requires an entrepreneur with a healthy body and mind.
These are not things I have learned once, but many times, in many ways. They are things I am still learning, but it gets easier each time.
These are things I share through my blog, business coaching and speaking. If you want to learn more, I would love to chat.
---
The other stuff
My background and experience
I have been a full-time entrepreneur since 2009 and I am a co-founder of 2 other active businesses: Code and Effect and Tadum.
Code and Effect is a software consultancy that specializes in developing custom association management software (AMS) for professional, regulatory, and member organizations.
Tadum is an online agenda app that helps teams get organized and stay accountable with better meetings.
You will notice that both of these businesses are process-oriented!
I am a University of Alberta graduate with a Bachelor of Arts, majoring in Psychology.
I have been writing, coaching and speaking since 2016.
I was awarded an Avenue Magazine Top 40 Under 40 in 2017.
I completed the Roy Group's The Practice of Coaching course in 2018.
Volunteering
Fun Facts
My husband, Dana, and I have been together since we were 18.
I have two senior cats named Toby and Penny and I am kind of a cat lady.
I live in Edmonton, Alberta, Canada. Yes, it gets obscenely cold in the winter. No, I do not enjoy it.
I have done some kind of fitness (yoga, outdoor running, HIIT, strength training, pilates) every single day since January 1, 2018.
I read at least 100 books a year. I mostly read fiction, with a particular soft spot for fantasy and romance, but usually have a non-fiction book on the go as well.
Dana and I play video games together. My ideal Saturday morning is pancakes and coffee followed by some gaming time.
I am a big NBA basketball fan. My team is, of course, the Toronto Raptors, but I watch many other teams throughout the season and read a basketball newsletter over breakfast every morning.
I have travelled quite a bit and try to make sure there is always another trip on the horizon.
---
Check out my blog or learn more about my business coaching and speaking. Questions? Book a free consultation.
---