Reflection
Two Years of Every Intention
It's been two years since I started this newsletter and went full-time on my consultancy! Time to reflect on what I've learned along the way.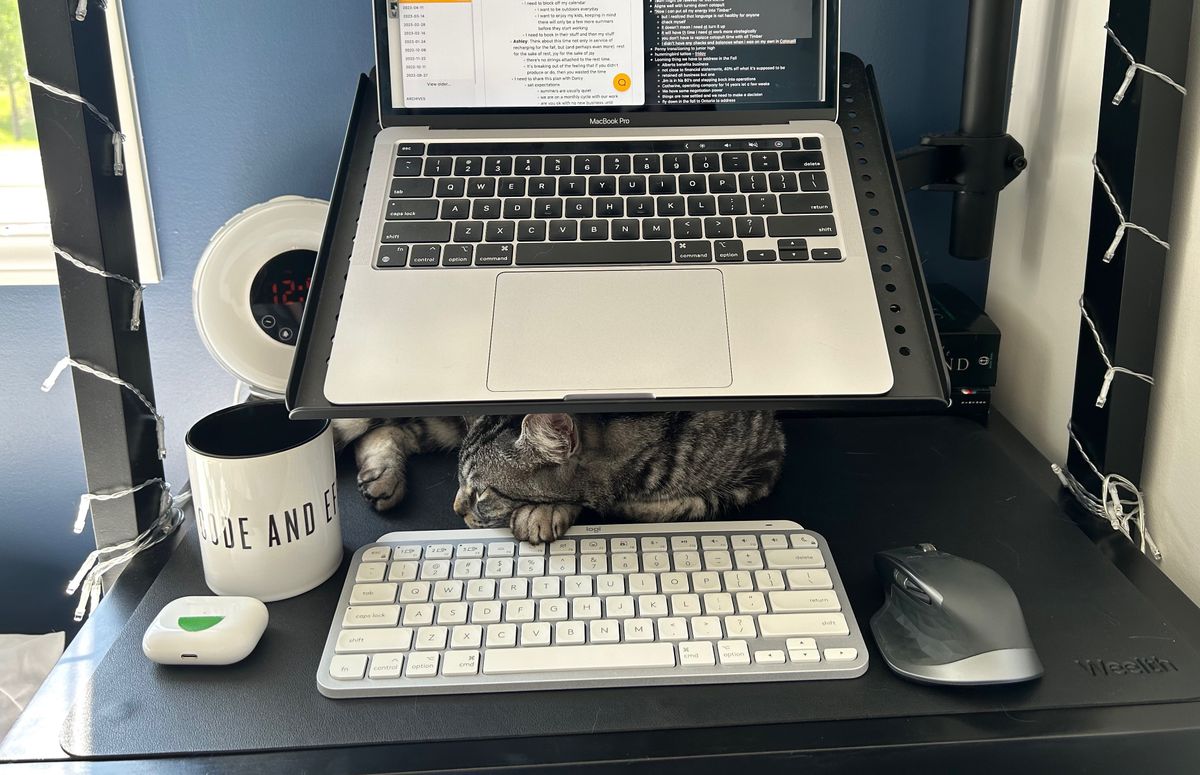 I published my first article as the Every Intention newsletter in August 2021. I've just passed the two-year mark and have been thinking back on the last year.
I've always had a mind for dates (don't ask me to remember names though 😅). I like anniversaries and milestones because they are markers of the passage of time. They remind me to stop, notice how far I've come and pay attention.
As I work to live an intentional life, it's become clear to me that the only way to architect the future I want is to reflect on the past. I have to look backward in order to be thoughtful about the choices I make in the present to then move forward with intention.
Around this time last year, I did this same reflection. Many of my takeaways from my first year writing Every Intention and building my productivity consulting practice were similar in year two:
Consistency is key
Just because you love it, doesn't mean it isn't work
We are all the same, we are all different
You never know how something you share is going to hit
The end of one thing allows for the beginning of another
The flavour of year two was definitely a bit different, though. The year was made up of a lot of stops and starts as I navigated my first MS relapse. Sometimes I felt good and motivated to take on the day, and other days I was not up to much of anything (with many days somewhere in the middle). I often lamented that I never knew where the line would be on any given day which made it hard to plan things.
I didn't ever get into a good rhythm.
In addition to my health, a lot of life happened… as it does 😉. Most notably our house reno, my brother being hospitalized for a month, and changing MS medications for the first time. Add in normal things like a couple of trips, a vicious chest cold, and the regular routines of life and suddenly a year has passed and I'm not sure what I have to show for it.
I decided to take a deeper look: what do I have to show for the last year?
Turns out, it's quite a bit more than I thought!
After taking the time to reflect and dig into my second year of building Every Intention and Ashley Janssen Consulting, this is what I've learned:
How things feel isn't necessarily a representation of how they are
Even with all the various disruptions and challenges, in many measurable metrics, I did well. These are just a few:
I have exceeded most of the milestones I set for myself when I first started.
My consulting practice also shifted from mostly local clients to mostly international clients, which has been super neat. I've had chats with people from all over the world, including Mexico, Uruguay, Tel Aviv, and the UK. I also got back to speaking in person after the long Covid hiatus as well as several virtual sessions for national and international organizations.
I kept up my fitness streak, passing 2,000 days in a row, as well as over 1,300 days in a row of daily reflection.
Turns out I've done pretty well!
The feeling of not having much to show for the past year is just that. A feeling, and a fleeting one. The effort of looking back was worth it to collect and remember the truth of how far I've come.
Life doesn't calm down
I have to remember that life doesn't ever really "calm down". This is life and it will keep happening!
It's a series of things that disrupt our carefully laid plans over and over. It can't be entirely anticipated (as much as you may want to plan and prepare for every eventuality… or is that just me 😅). Some things are good, others are hard, and many are unexpected. And still, the world turns.
The calm is in the daily moments you create for yourself and the space you leave to manage whatever comes. There will always be some challenges or crises, but there will also always be some joy or excitement. They are woven together each day, always ebbing and flowing.
All you can do is make intentional choices as best you can, with the information you have. Control what you can control (which is YOU) and find your calm where you can.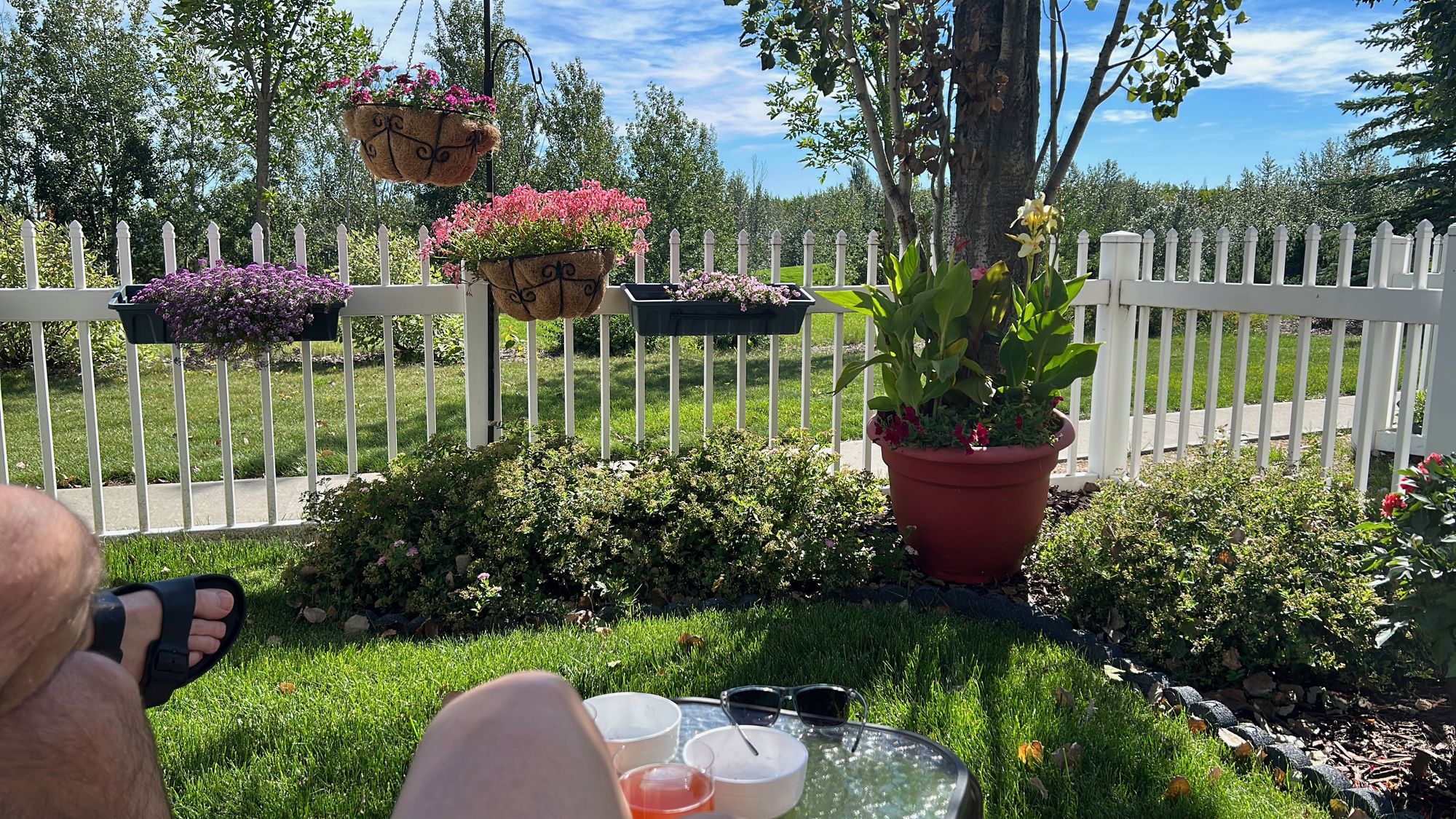 The goalposts are always moving
Something my husband and I have often needed to remind each other over our 14 years of working together is the goalposts are always moving. As you approach and pass one goalpost a new one is planted further down the line.
Recognizing this is one of the most important parts of reflection. It takes effort to pause and appreciate, even celebrate, how far you've come instead of lamenting how far there is still left to go.
I suspect we all need to work on celebrating, even in small ways, the goalposts as they pass.
The goalposts will change
Not only are the goalposts always moving but they also sometimes change into different goalposts in response to the seasons and circumstances of our lives.
This year I've had to temper and re-evaluate some of the goals I set for myself as I navigated my MS relapse. There is an endless tug-of-war between pushing myself but also knowing I have to be cautious not to push too hard. What too hard means and where that line sits changes all the time. My well of energy is much, much smaller than it's ever been.
Some of that decrease in energy is also a result of getting older, which I expect many of you can relate to. I don't quite have the same resilience I had in my 20's 😅.
I also don't want the same things I did in my 20's. My goalposts as I enter mid-life, with all my many experiences at my back, have changed. In some ways, it's actually kind of exciting.
It's okay to let go of old goals when they no longer fit what you want!
Looking forward
I think I'm still pointed in the right direction and will maintain my course until the end of 2023. Reflecting on the milestone of two years of Every Intention and Ashley Janssen Consulting was a good check-in to remind myself of how far I've come and confirm that I am on the path I want to be.
Also, I think I'm going to take my own advice and book a nice dinner to celebrate with my husband. 😉
Some questions for you to consider
While my two-year business anniversary is notable for me, are there any recent ones that have passed for you that would be worth digging into a bit? Here are some questions to reflect:
What are the milestones or goalposts you have passed recently?
How do you feel about what you've achieved?
Have you celebrated them?
What are the milestones or goalposts that are coming up?
What will you do to celebrate them?
Are there any goalposts that don't feel right anymore and need to change?
Help me celebrate!
To those of you who are subscribed: THANK YOU!!!
The world can seem so loud sometimes with all the things we see and hear. I am so grateful you have chosen to include my work among the endless options out there. Every note and message of support or shared article is greatly appreciated.
Would you help me celebrate two years of Every Intention? If you know someone who might also benefit from learning more about living with intention and thoughtful productivity, please share it!
Here's to year three! 🍻
---
I'm always happy to connect. If you want to chat about what comes next in your journey, I would love to hear from you.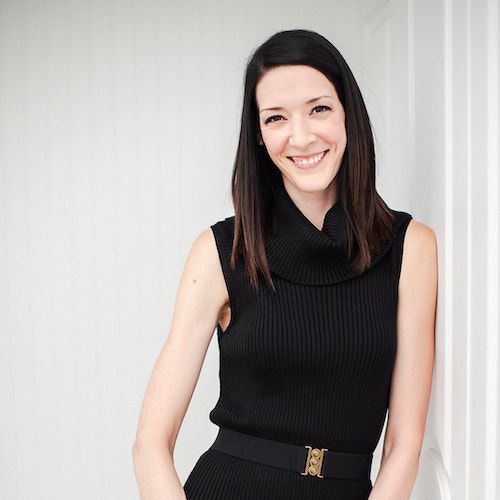 Productivity consultant, writer, speaker, serial entrepreneur, chaos calmer, introvert, cat-lady. Lover of books, fitness, old fashioned's, basketball, and video games.
Follow me on Twitter or LinkedIn.
Hire me for 1 on 1 productivity consulting or speaking.