Business Coaching
Grounded in empathy, driven by intention. I will help you calm your chaos, establish healthy habits, and work towards ambitious but achievable goals.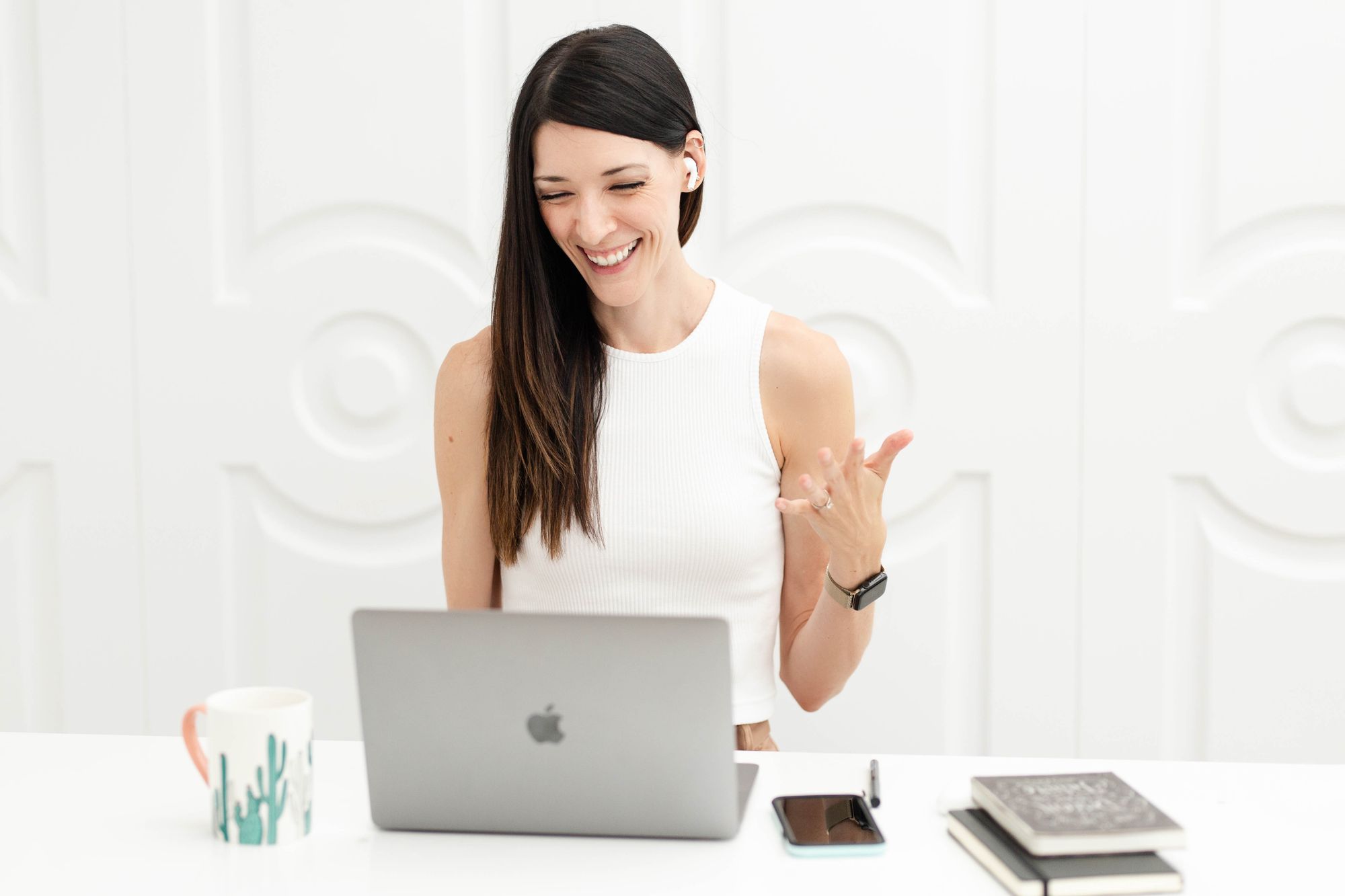 Build a business that supports the life you want
Entrepreneurship is hard. It will require a lot from you. But it doesn't have to be at the expense of your health and happiness. Your business is only one part of a whole life that deserves your time, energy and attention.
Balance the demands of your business while still keeping space for your family, friends, health, and hobbies to thrive.
Learn about my one-on-one and peer-to-peer coaching options below.
Table of Contents
---
"When I first came to Ashley I had a big idea and I needed a lot of help to figure out how to turn it into a business. She helped me spend my time, energy, and resources in a smart way so I could get my business off the ground. My business would not even exist if not for Ashley's wise counsel, she makes that big of a difference."

- Karen Unland, Co-founder of Taproot Publishing
---
How do I know I am ready for coaching?
You are overwhelmed, exhausted, and want more out of your business than a never-ending to-do list.
You are constantly jumping from fire to fire
You have so many priorities and you don't know which ones to focus on
You are working all the time but never seem to catch up
You are constantly buried under a mountain of emails
You're constantly cancelling or rescheduling meetings because you're overbooked
You are embarrassed when you don't have all the answers
You don't know how to stay on top of your cash flow
You are just so tired
You know where you want to go but the path is unclear
You've lost touch with why you started your business in the first place
You want to be calm, with a clear vision of the path forward and a plan to get there.
Create an intentional plan, and stick to it
Prioritize the things that move your business forward
Get clarity on what's important and what's not
Clean up your inbox and stop letting it control your day
Get your calendar under control
Learn new skills without fear of judgement
Understand your cash flow so you can make informed financial decisions
Take better care of yourself so you can take care of your business
Work more on business, not in your business
Define what success and failure mean to you and reignite your passion
---
Start by booking a free consultation
You are feeling unsure about coaching or have questions about me, my process and what you can expect. Book your free, no-pressure consultation.
Outcomes:
We have a casual conversation and get to know each other a little better
You tell me about your business and where you are at
I tell you about how I work and answer any questions
If we are a fit, take care of the next steps
How it works:
30-45 min introductory conversation
Delivered via Zoom  
---
"Working with Ashley is one of the best decisions I have ever made for my business. She has helped with everything from email organization, designing a decision matrix, and goal setting to a detailed cash flow analysis. I could go on for days about this amazing professional! Great skills, great personality, and a true joy to work with!"

— Jill Provencal, Founder of Hipbees
---
One-on-One Business Coaching
After your free consultation, my process begins with Set Your Foundation, I get to know your business and together we create an actionable, high-level plan. We then meet weekly in order to Calm Your Chaos and start executing your plan. When your chaos is calmed and you are ready, we transition to bi-weekly meetings and Maintain Your Momentum.
Set Your Foundation - $595, one-time
You own an established business or are at the beginning of a new opportunity. You have the building blocks of your strategic plan but you are feeling overwhelmed and are not confident with how to proceed. You want to create a clear, achievable plan to move your business forward.
Outcomes:
Time and space to slow down and evaluate what's working and what isn't
Clarity on your values and what success and failure mean to you
Achievable annual and quarterly goals that are in alignment with those values
A structured plan with prioritized tasks
How it works:
Two facilitated strategic planning sessions
Delivered via Zoom
Summary notes and action items provided after each session
Calm Your Chaos - $975/month
You have set your foundation and have a plan, but there is so much on your plate you don't know which fire to put out first. You need help establishing and maintaining the skills to manage your time effectively and approach your next steps with intention, all while sticking to your strategic goals.
Outcomes
Practices and skills to calm your chaos and make time for working on your business, instead of in your business
A consistent touchpoint to help maintain these practises and skills
Someone who understands your business and goals and helps you stay accountable as you build momentum
A sounding board to keep you on track when unexpected challenges come up
How it works
Weekly 60-min coaching sessions
Delivered via Zoom
Worksheets provided when applicable
Summary notes and action items provided after each session
Access to the Every Intention private Slack

Maintain Your Momentum - $475/month
You have your time under control and have strong momentum. You feel more stable but want support to stay on track when inevitable unexpected challenges come up. You want to continue to learn and stay accountable to your goals. Things are moving forward and you want to keep it that way.
Outcomes
Someone who understands your business and goals and helps you maintain your momentum through accountability
A sounding board to keep you on track when unexpected challenges come up
A regular opportunity to learn new, practices, habits, and skills as your needs change
How it works
Bi-weekly 60-min coaching sessions
Delivered via Zoom
Worksheets provided when applicable
Summary notes and action items provided after each session
Access to the Every Intention private Slack
---
"What I love about working with Ashley is that she combines a laser focus and extraordinary skill for organization with a warmth and generosity of spirit that makes me go away with new skills and systems but also the confidence to take those skills and systems and use them myself."

— Claire Theaker-Brown, Founder of Unbelts
Facilitated peer-to-peer coaching
Every Intention Cohort - $275/month
Entrepreneurship can be a lonely road. There is so much to learn and it's hard to find peers who understand and can provide helpful experience shares and feedback. You need a community of other entrepreneurs to learn from in a consistent, structured group.
Outcomes
A group of peers to share experiences and learn from each other
A place to be vulnerable and share the hard parts of entrepreneurship that no one talks about
A place to ask questions, get feedback and build relationships with other entrepreneurs
How it works
Cohorts of up to 6 entrepreneurs
15-min weekly accountability standup
90-min bi-weekly facilitated group discussions
1-2 people present on their major challenges and work through them with the group, facilitated by Ashley
Access to the Every Intention private Slack
---
"I showed up to my first session in tears, and very little breathing room in my schedule, my cash flow, and my life. After six months of consistently working together, I am so proud to say I have a handle on my cash flow, am making decisions more quickly and thoughtfully, and I approach my work-life without dread!"

— Amanda Wagner, Founder of The Complement, The Amanda Wagner
Are you ready?
Get in touch! If you have any additional questions, shoot me an email or Book your free consultation.
---
---